I have over 7 years of experience in the real estate business. I always put client's needs and wants as my top priority. What's more, I have a team working closely on each of my listings. We can quickly set up a day-by-day schedule for home inspection, remodeling suggestions, repairs, house & carpet cleaning, gardening, flyer printing, photo shooting, and various marketing activities. And my team will always follow up closely with our clients to ensure all actives are delivered in a high quality and on a timely manner.
For example, here are some of the complimentary services when you list with me:
FREE Staging by professional interior designer

FREE Professional photographing and video shooting

FREE Professional Carpet and House Cleaning

FREE Market and Comparable Analysis

FREE marketing ads over 360 Real estate website,

FREE ads on various local newspaper and magazines
We will create a warm and inviting environment focusing on the best architectural features and selling points of your home.
And most important of all, this service is FREE! Here are a few samples of our staged listings
Have you heard of Compass Concierge? Exclusive to Compass, our Concierge program fronts the costs of services that can increase the value of your home. From staging, to painting, to cosmetic renovations, there will be no payment collected until your home sells. View the program by clicking here.
PROFESSIONAL PHOTOGRAPHY
Did you know that listings with professional photos sell for more money? Not only that, but they sell quicker. Did you know that 92 percent of homebuyers (according to realtor.org) use the Internet as part of their home search? That means that listing photos are a critical factor — it will determine the selling price of a home, how quickly it sells and whether it sells at all. As a matter of factor, the single most important factor in selling a home is good photography. The first impression is essential. If homebuyers aren't sold on the images, they see online, chances are they will move on. It can also affect their perception of a home prior to seeing it. A good photograph will have a positive emotion associated with the home. If you list with Jean, she only works with most professional photographer for real estate industry and deliver best quality of pictures for our clients house.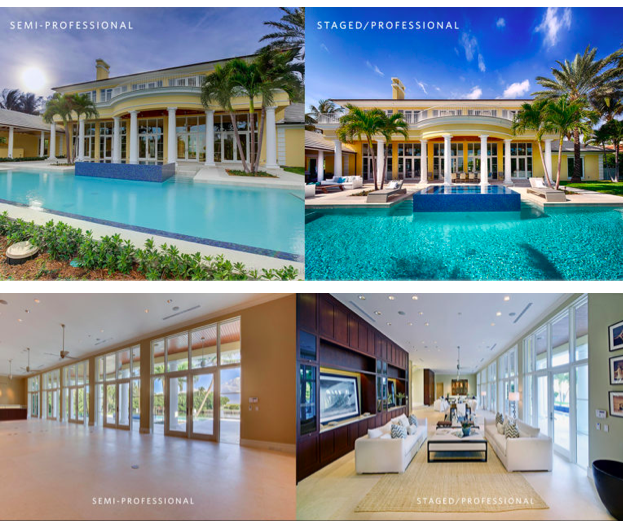 PROFESSIONAL VIDEO
Real estate relies heavily on visual motivators. There is no better way to show off the virtues of a home than through video, Video gives the prospective buyer the feeling of moving through the home, and is far more descriptive of the space than still images can ever hope to be. Real estate video marketing conveys information effortlessly and quickly. Viewers can see how rooms and spaces connect and get a feel for the flow of the house or property. Video is also a great way to show accurate room size and home features.. National Association of Realtors(NAR) tells us that 73% of sellers would choose a real estate agent who could market their property with video, but fewer than 5% of agents actually do this! Besides,  homes listed with video get four times the inquiries of homes listed without video. Also, if the agent include video in their email market campaign  it doubles the click-through rate and reduces opt-outs by 75 percent. The following listing Jean presented with HD Video and 3D walk-in-tour turned to pending in only 6 days after on MLS while the average Days on Market (DOM) in that high-end community is 74 days since Jan 1st 2017*(*According to Paragon, Easy bay MLS).
PRINT MEDIA
Once you list with me, your house listing will be published in many different print media, such as local newspaper, Homefolio magazine, Bay Area largest Chinese newspaper, and a "Coming Soon" postcard will be mailed to the same neighborhood where the house is located, so the neighbor may bring a buyer who like this area.

INTERNET MARKETING & SOCIAL MEDIA
When you list with me, the listing will have access to the Compass Listing System. This proprietary, exclusive system ensures your property is marketed online 24/7 through more than 350 of the most popular search Websites. What's more, we will also post and promote your house on various social medial, such as Facebook, Twitter, WeChat, Google+, LinkedIn+etc